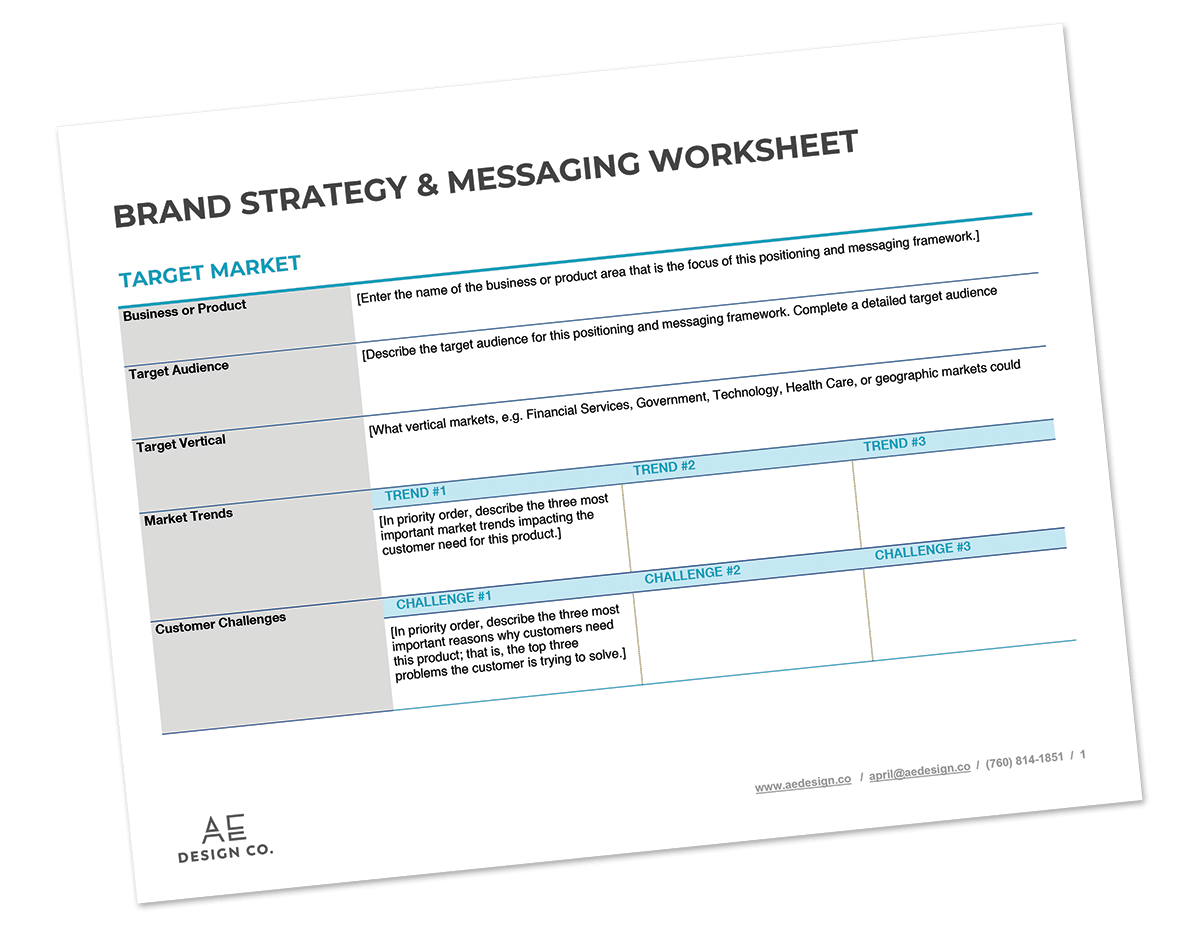 Brand Strategy & Messaging Worksheet
This worksheet will help you focus on what's important to your target customer and communicate it consistently & effectively. Your brand strategy is the foundation for successful marketing strategies and tactics.  
After downloading this guide, you'll also receive "not too often" helpful marketing and design tips & tricks in your inbox.