While many states have begun relaxing restrictions to slow the spread of coronavirus, there will still be a transition for everyone including your small business. Especially since 43 states plus Washington DC have already ordered school closings for the year, we're still a ways away from "normalcy". And while we're "getting back to business" it doesn't mean business as normal.
What once was, may not be again. We've all been adapting in new ways.
It goes without saying that many small businesses have felt a huge impact from COVID-19 and have had to approach things differently. The pandemic has seemingly forced digital transformation for many consumers and businesses alike. If you haven't already turned to digital marketing during COVID-19 to help your business survive, now is the time.
Utilizing Facebook ad targeting and Instagram ads, in particular, is an effective way to increase your brand awareness, leads and sales during COVID-19 and beyond. Here's why they're a good idea.
5 Reasons Why Facebook Campaigns are Essential for Your Small Business Right Now
Social media usage is at an all-time high - People practicing social distancing means that they're spending more time connecting with their friends and family on social media. According to Facebook, "The usage growth from COVID-19 is unprecedented across the industry, and we are experiencing new records in usage almost every day." Running ads on a platform where the world is spending the bulk of their time is a great way to get your business in front of your potential customers.
Your competition is on "pause" - for many small businesses the first reaction to COVID-19 was to stop advertising altogether. With your competition's best Facebook ads on pause, this is a great opportunity for you to collect leads and grab some market share with Facebook business ads.
Less demand = lower costs - with less competition for your audience, you can expect to see lower media costs (cost per clicks or cost for impressions on your ads). Take advantage of lower costs and increased ROI on your Facebook paid ads.
Awareness opportunity - more time on people's hands = more time on social media. Now is the time to focus on brand awareness and driving traffic to your website. Stay top of mind so you're the first business they think of when they're ready. Brand awareness ads are a low cost objective as well!
List building opportunity - Utilize Facebook lead gen ads to grow your email marketing list. Nurture these potential customers with emails until they are ready to buy. And definitely, stay in communication with them regarding updates to your business and services as they may change.
The Best Facebook & Instagram Ad Examples During COVID-19
There are various types of Facebook ads from Page Like Ads, Messenger Ads, Lead Ads, Collection Ads, Instagram Story Ads, to Video Ads & Retargeting Ads. The following advertising campaigns are a few that we've found during COVID-19.
Some of these businesses have had to rethink their approach and have leveraged Facebook ads to let the public know that they are still there to serve them. Some have used Facebook ads to simply let the public know that they're still there. Some of these small businesses are just naturally relevant during these times and are using Facebook ads as a reminder.
Keep in mind that some of these ads can certainly use some help either with the image selection, messaging or overall approach, but, you know what? These businesses are present and I'm sure their presence is making a difference for their business.

Check these samples out. Oh yeah, there are a couple of mainstream ad examples in there as well, but they're great examples of connecting with you audience.
Facebook Ads Wrap Up
Prior to COVID-19, having not done anything digital meant that you were already running a risk of being behind your competition. Now more than ever you need to adapt quickly. Facebook advertising is only one method you should consider to help your business stand out and get through COVID-19.
For many small businesses, while they may have understood the importance of digital transformation, it can still be very daunting to make the transition.
AE Design Co. is a trusted Facebook advertising agency that has shown several small businesses great ROI through effective Facebook ads and we can help you to. We're currently offering Facebook consultation if you're simply stuck and need help. We can help you get your Facebook Business Manager account & Facebook pixel set up, plus advise you on the correct target audiences and creative for your unique business.
And, of course, we offer complete done for you Facebook Advertising for brand awareness, website traffic, leads, and retargeting to help your business get more customers.
Take advantage of this in-demand platform and other digital marketing strategies by scheduling a complimentary strategy session with us today.
Summary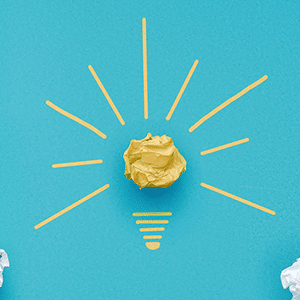 Article Name
Facebook Ads for Small Businesses During COVID-19: Strategies & Examples
Description
Utilizing Facebook ad targeting & Instagram ads is an effective way to increase your brand awareness, leads and sales during COVID-19 and beyond. Here's why Facebook Ads are a good idea.
Author
Publisher Name
Publisher Logo